Adam Sweeney – Cycle and Hike Ireland
Adam Sweeney from Dunmore East arrived home to a hero's welcome having undertaken an immense personal challenge over the past month.
16 year old Adam set off on August 16th aiming to be the first person to cycle around the coast of Ireland while also climbing the highest mountain in each county that he visited.
Having successfully completed the challenge he climbed a total of 13,147 meters, the equivalent of climbing Mount Everest 1.5 times, and cycling 1,689 km, the distance between Dunmore East and Reykjavik in Iceland.
Adam explains why he undertook this project 'I am fundraising for the Solas Cancer Support Centre in Waterford. This year the Solas Support Centre, like many charities, has had its fundraising effected by the Covid 19 crisis, and so I'm just trying to raise some funds to help them out. In 2012 I lost both of my Grannies to Cancer within two days of each other, and so this is a very personal campaign for me'.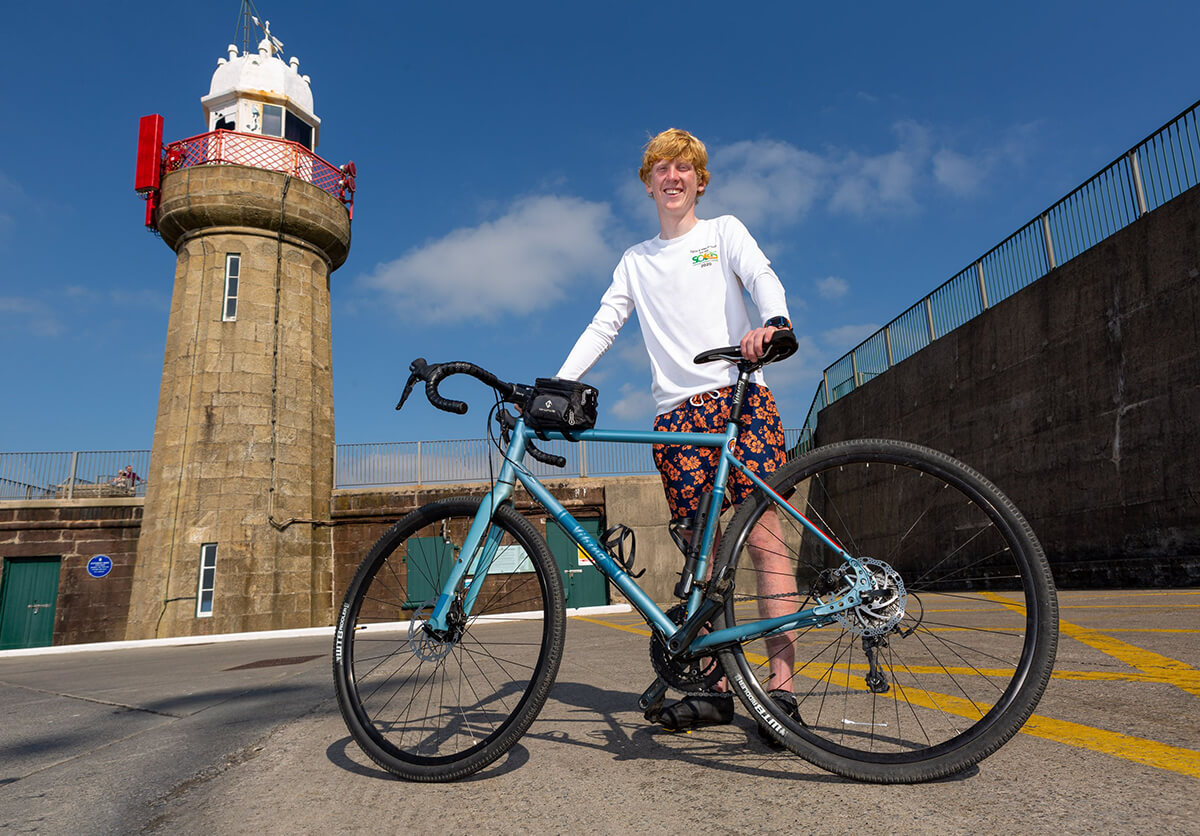 Proud parents Gavin and Karen explain what this means to them- 'Adam has made this challenge his own personal goal from the word go, he makes us immensely proud to be his parents, and has always thought of others before himself. I know that there have been days during his challenge that he has had to fight the weather and fatigue, but he has incredible resilience and self-belief, and the fact that he knows his actions will help others in need spurs him on. We are so happy for him and his chosen charity The Solas Cancer Support Centre that he has completed the cycle and hike. He now has to put the head down now and complete another challenge – settling back into school!'.
Tracy McDaid, Manager of the Solas Cancer Support Centre explains what this funding means to the service- 'We cannot thank Adam enough for taking on this campaign on behalf of the charity. During the last 5 months we have had to cancel all our normal fundraising activities and at the same time continue to deliver our services remotely. When Adam contacted us during the summer to explain what we had in mind we were so impressed by his challenge and his personal reason for raising funds for the service. We have followed his progress around the coast through storms and sunshine and are so pleased to be here to personally thank him for this huge achievement'.
Adam thanks everyone who has donated and helped him to raise a staggering €10,235.