Solas Cancer Support Centre marks Prostate Cancer Awareness Month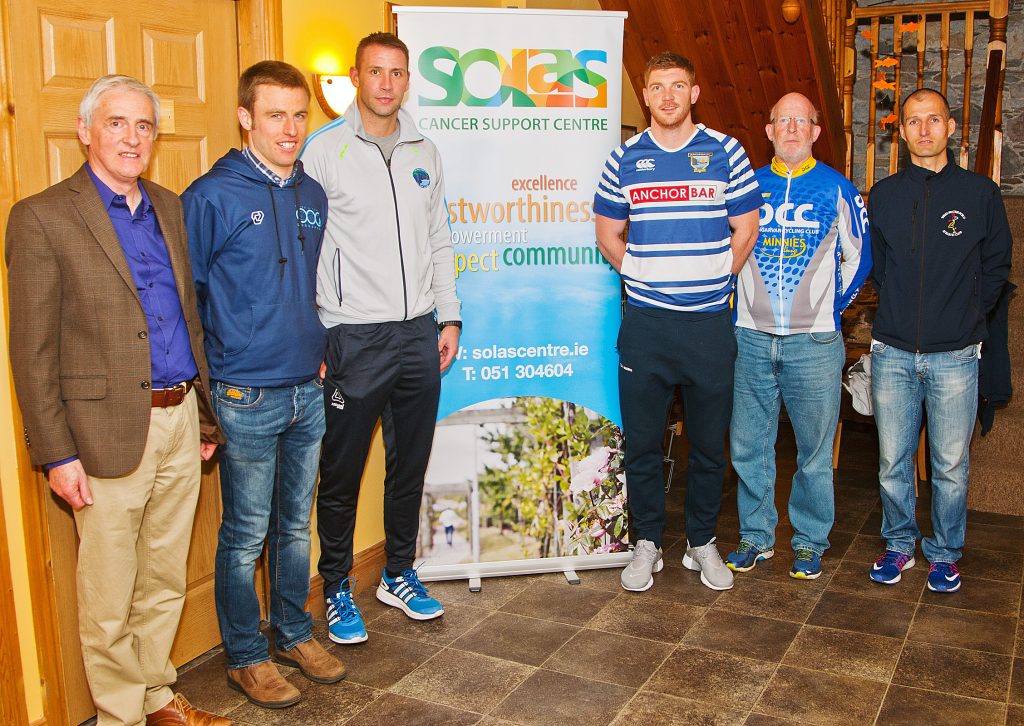 Group Picture from Left – John Lawless (Solas), Simon Moloney (Dungarvan Triathlon Club), Dan Shanahan (Lismore and Waterford GAA), David Hickey (Dungarvan Rugby Club), Padraig de Burca (Dugarvan Cycling Club) and Raivis Zakis (West Waterford Athletic Club).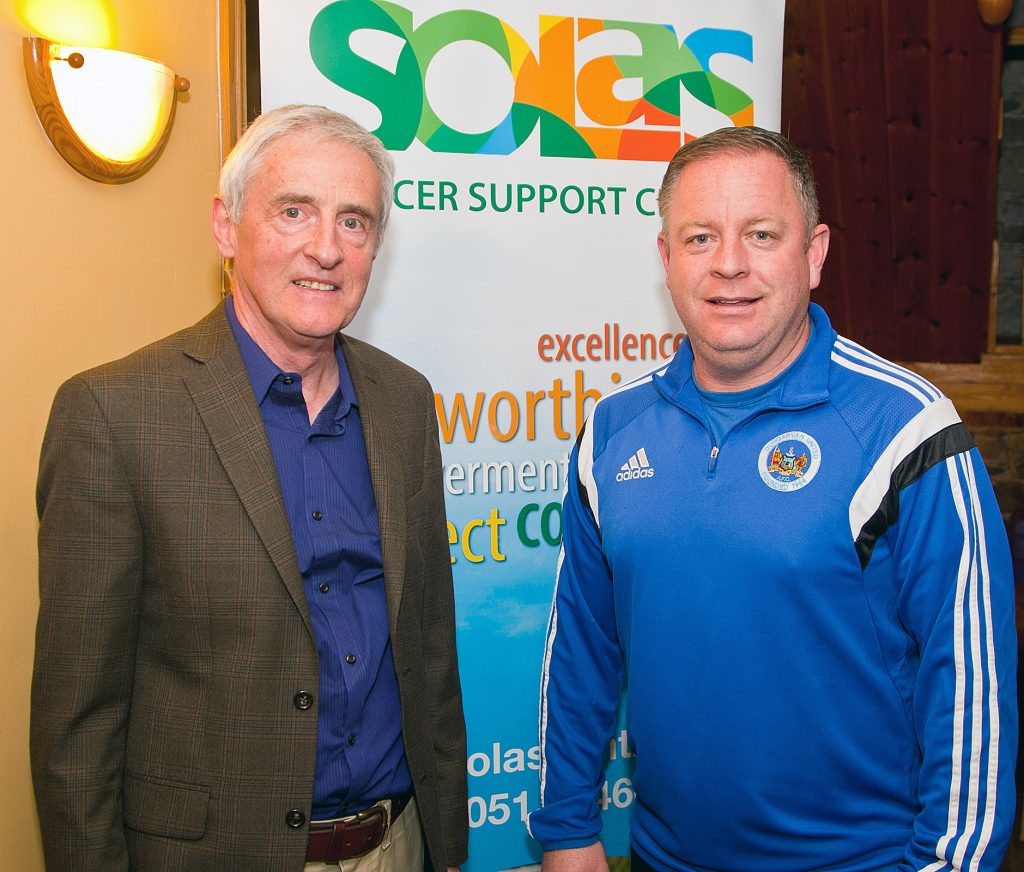 John Lawless (Solas) and Colm Walsh (Dungarvan United AFC)
To mark Movember and Prostate Cancer Awareness Month representatives of local sporting groups and clubs gathered with the team in the Solas Cancer Support Centre in Dungarvan to get men talking during November.
Men are more likely to talk about the news, sports or the weather than they are about their health. But it's time to "Get Men Talking" as 1 in 3 men in Ireland will be diagnosed with cancer at some point in their lives even though many cancers can be prevented and most treated successfully if caught early.
In a brief address at the event, John Lawless, a member of the voluntary Board of Directors, encouraged men to engage with the services and to remind men that challenges face all family members when one person in a family is affected by cancer.  
The Solas Cancer Support Centre's West Waterford service is based in The Alternative Health Clinic at 12 Main Street, Dungarvan  and operates on Mondays offering a range of services including Reflexology, Massage, Reiki, Counselling, Meditation, Yoga and Art Psychotherapy for children and adolescents .These free support services are available to those affected by cancer, their families and carers.