Run & Walk for Life Launch 2023
The Solas Run and Walk for Life Celebrates 15 years as it returns this October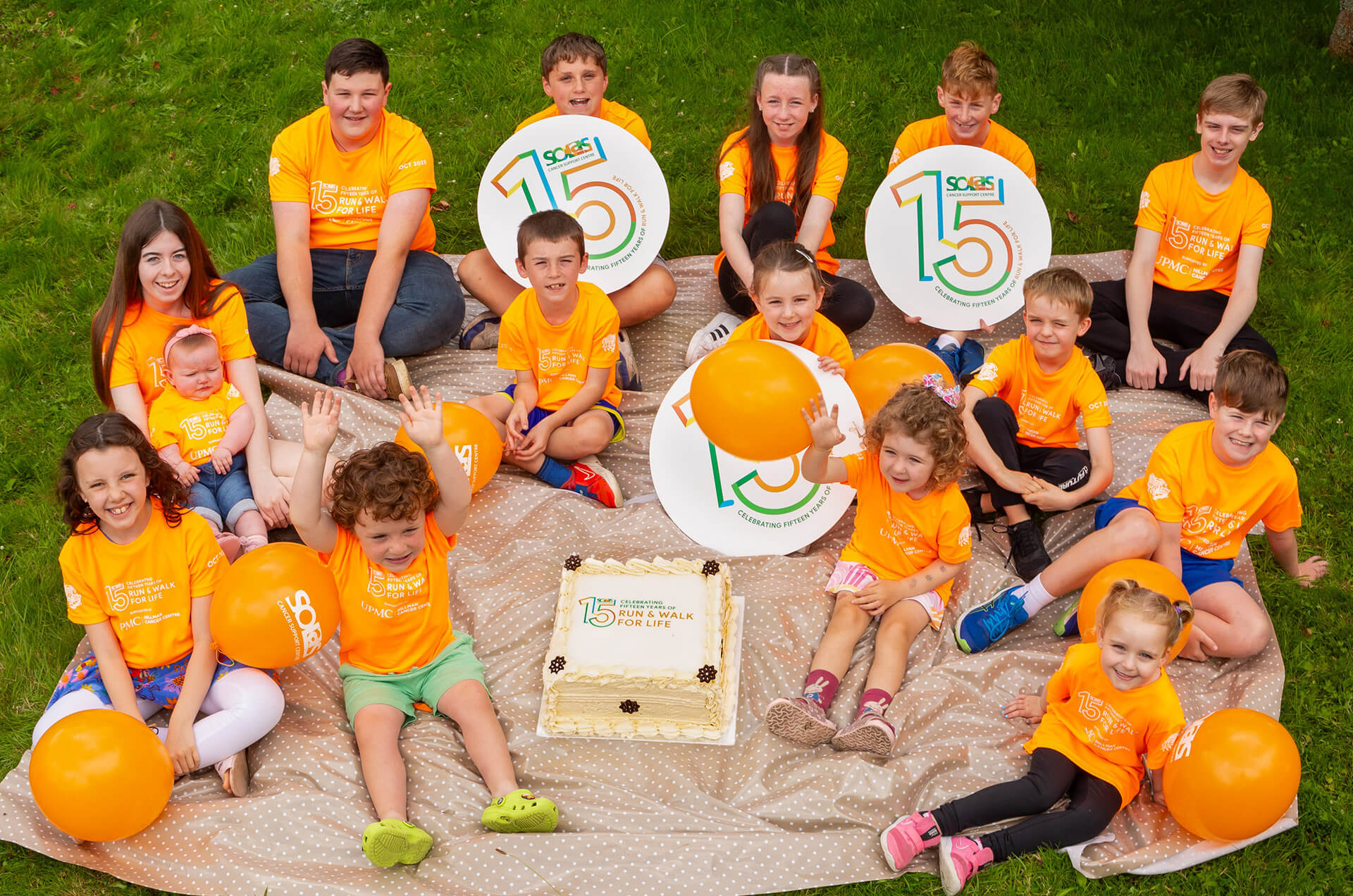 The Solas Cancer Support Centre's Run and Walk for Life returns to the streets of Waterford City on Sunday 15th October and Dungarvan's Greenway on Saturday 14th October. This is the 15th year of the event and it offers a range of options to those taking part. 
The 10K Run and Walk in Dungarvan starts at 11am on Saturday 14th October at Walton Park. The 10k Run and Walk on Sunday 15th October starts at 11.00am on the Quay in Waterford City. A new 5K walk has been added to both Waterford and Dungarvan to encourage families to take part in tandem with the 10K routes. The popular virtual option is also available and workplaces are being encouraged to once again #GoOrangeForSolas. 
Registration is open online at www.solascentre.ie. The registration fee is €25 per adult and €15 per child. This fee includes a t-shirt and an event medal, kindly sponsored by Eirgen Pharma.
Tracy McDaid, Manager of the Solas Cancer Support Centre, explains what this annual event means to the charity: 
"The Run and Walk for Life is the most action-packed and exciting weekend of the year for Solas Cancer Support Centre. The atmosphere is always unbelievable and this year we're celebrating the 15th year of the event. It's a great opportunity to reflect on what the event means to the community in Waterford city and county. The Run and Walk for Life is our main fundraiser annually and funds are needed now more than ever. This year, we've seen a 30% increase in demand for our services. Some of those services include complementary therapy, counselling, life coaching acupuncture, wellness class, support group and information sessions."
Over 7,000 one-to-one support sessions were delivered by Solas Cancer Support Centre in 2022. Last year, the Run and Walk for Life event raised €135,000. These funds went towards supporting the running costs of the service which cost €850,000 to operate in 2022.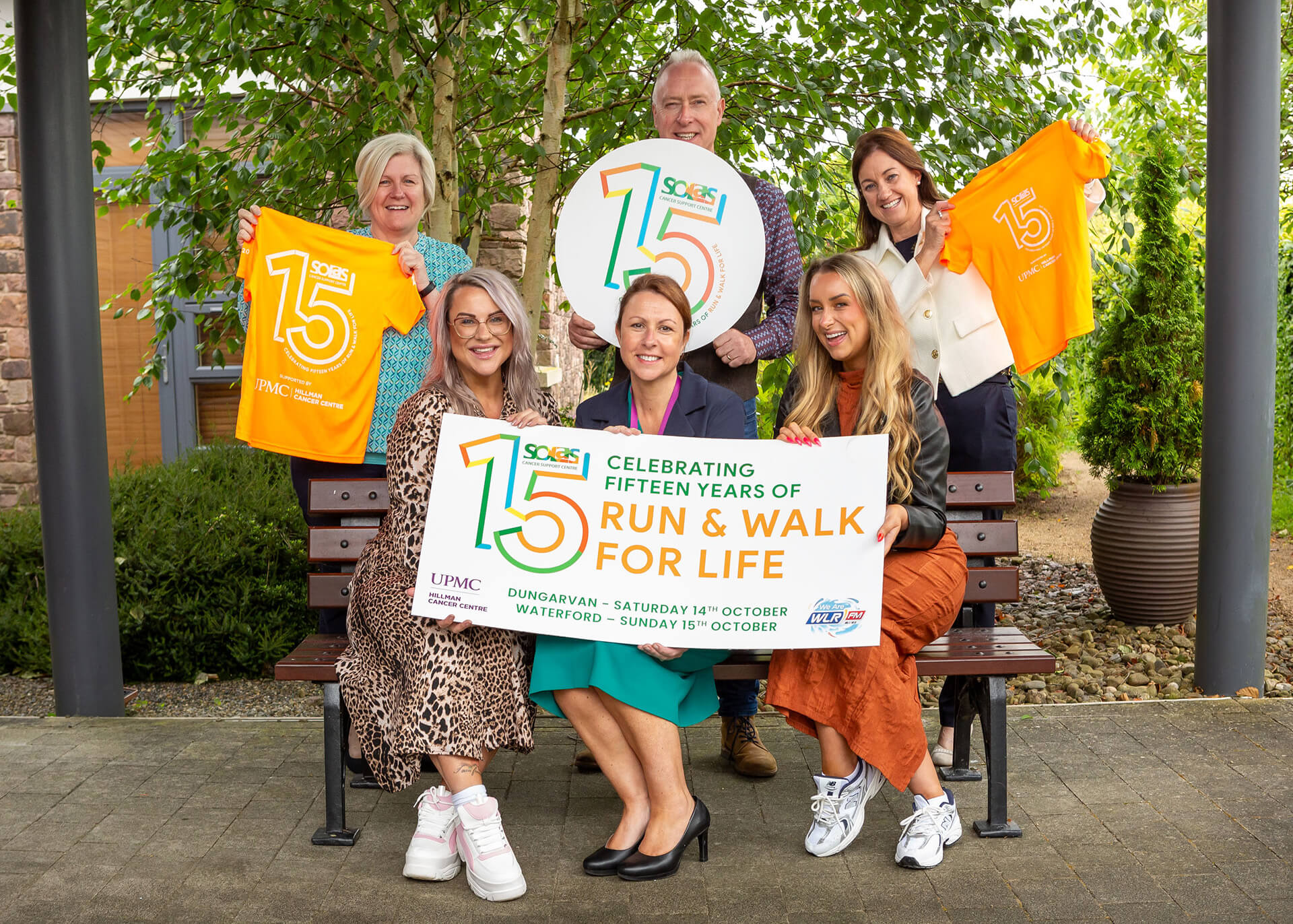 Speaking at the launch, Gwen Daniels, General Manager, UPMC Whitfield Hospital, said; 
"As another Solas Run and Walk for Life takes place, UPMC is delighted to be the main sponsor again this year. This partnership allows us to ensure that patients in the South East have access to a robust suite of oncology services as they progress through their diagnosis and treatment. We recognise and appreciate the valuable services and care that Solas provide to patients and their families as they navigate their cancer journey as our team in UPMC Hillman Cancer Centre work to deliver comprehensive care to those patients during their cancer treatment."
This year sees WLR FM return as a media partner having been instrumental in the inaugural years of the Run and Walk for Life from 2003. 
Michael Byrne, Operations Manager of WLR FM explains the strong links that exist with the radio station: 
"We are thrilled to back working with the team in the Solas Cancer Support Centre. The crew in WLR are huge supporters of all the work that Solas achieve each year. Cancer affects us all, and we want to help make a difference in the lives of those impacted by this disease. The success of the Run and Walk for Life exemplifies the power of unity and the positive change that can be achieved when people come together for a shared purpose."
Beat is also pleased to continue its longstanding partnership with the charity and this year will focus on the Schools for Life Program where schools have an opportunity to host events on Friday 6th October.